Iyengar Yoga Teaching & Training
Returning for another visit, Senior Iyengar teacher and author Bobby Clennell will be teaching at Saddle Street Farm on Weds 26th April 2017.
Bobby Clennell is a long-time student of the late B.K.S. Iyengar, his daughter Geeta S. Iyengar and son Prashant Iyengar. Bobby teaches internationally and visits Dorset every year, taking a break from her workshops and events around the world. We are delighted to welcome her to Saddle Street Farm again this year.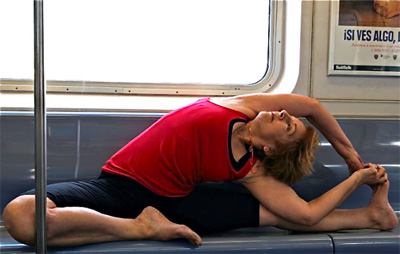 Photo © 2010 Gina de la Chesney.
This will be a very popular event so please book and pay your deposit ASAP. (T&Cs including payment details are here.)
10 am – 1 pm: Morning Workshop, includes lunch £45.
2 pm – 5 pm: Afternoon Workshop £40.
10 am – 5 pm: All day including lunch £80.
Bobby's books include:
Yoga for Breast Care: What Every Woman Needs to Know, presents a comprehensive program of…
View original post 61 more words